For my day job, I had a location's site that needed to have a way to create their own eye-catching call to action link design. Other work sites also utilize these types of catchy link styles, so I came up with a plugin that provides an easy to use interface for creating your own link "button" styles, and an even easier way to get them deployed on any page or post (including custom post types).
BD Buttons was developed to empower the every day person to be able to buttonize any link with an attention grabbing design.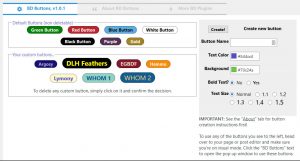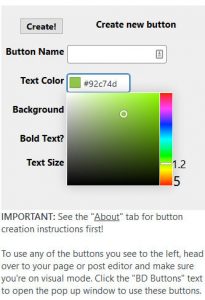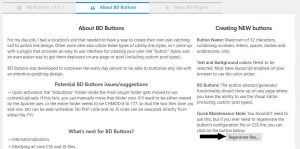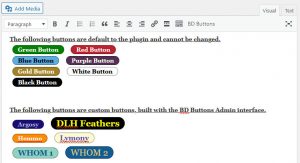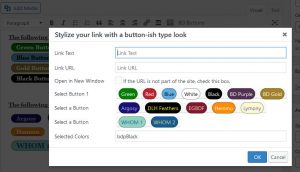 BD Buttons on WordPress.org
The following buttons are default to the plugin and cannot be changed.
The following buttons are custom buttons, built with the BD Buttons Admin interface.